Story time. I bought The Raven boys when it first came out in 2012. Actually, the story starts way before that. I was fangirling for this book before it was even released. I remember there was a preview that had been featured somewhere, it was like the first 30 pages? Well, I was obsessed! I tweeted and fangirled right there with the rest of the book community months in anticipation of the book. So when the book was actually released I ran off to the store (my aunt had told me she would buy me some books) and ripped it off the shelves and brought it back home with me. You would think the logical thing to do is read it, and to that I say, you are correct. But that's not what I did at all. A year later I attempted my first read of it. It didn't go so well, and then several times after that I attempted to read through it and nothing. This time I was so determined but I didn't go into it with any expectations. I picked it up one day and JUST READ.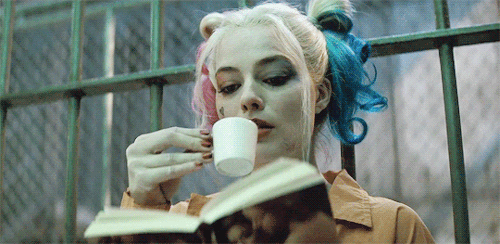 Oh my goodness, I'm so glad I was able to get through it this time. I feel like it was the perfect time to read The Raven Boys because I ended up loving it (like I knew I would). I fell in love with the story. It's so strange, it has an almost dreamlike quality to it. The writing is fantastic and it created these images in my head, while I was reading, that took me places. I also didn't expect the story to be so uncomfortably creepy at times. There were moments when I was looking around my room making sure nothing else was lingering in the dark. I'm going to give this book huge props for being the first in an EXTREMELY long time to actually surprise me. I was shocked at this particular scene. There was no way for me to have guessed what happened and that's really a first in years. I was so shocked that I ran to Twitter and asked around to talk to someone that had already read The Raven Boys. I just needed to discuss the craziness with someone and that someone happened to be Sashana from @SheFierce1 on twitter.
The boys. Oh, the boys. I'm not sure who I love most, but I would probably say Ronan. He's complicated and special in his own way. There's just something about him that gives off this rude, I-couldn't-care-less attitude, but deep down he's probably the most caring out of all of them. It was also refreshing to see the inner workings of their friendships. They're all so unique and different that it just works. They're so close and several times during the story Blue emphasizes how in sync they are with each other. They understand each other without words, through looks and gestures.