I don't know about you guys but I am hoping to read like crazy during the Christmas break! I have a half day of school on the 23rd and I go back on the 5th of January so that is actually a pretty long break. I have a few readathons and such that I am going to be participating in but I am also doing a readathon with @edyngrey! We are starting on the 21st of December which is this Saturday and going until January 4th. We are hoping to read a book a day, or 15 books! You can see Edyn's post and TBR
here!
It's going to be quite a challenge but I am always up for one!
Now, what I know you have all been waiting for, THE BOOKS!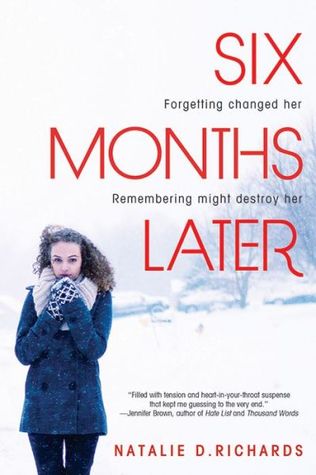 Six Months Later by Natalie D. Richards (I own a paperback of this book.)
Through to You by Emily Hainsworth (I own a paperback of this book.)
Skinny by Donna Cooner (I got a copy of this through ARCycling! Thank you!)
The Start of Me and You by Emery Lord (I got this from the publisher! Thank you!)
I know this is only four books but I don't always do great with TBRs so I want to give myself plenty of wiggle room! Also, I probably will get books or gift cards for books for Christmas so I probably will have some new goodies to read! I hope you all have a wonderful Christmas or whatever holiday you may celebrate!