Okay, so I've been mulling over what my next fangirl post should be on and it came to me as I was driving home from work. If a book keeps popping into your mind at random times a year, or more than a year, later it's time to share it with others. The thing is that in this case I might have to share more than one book. I blame the incredibly talented Abigail Haas, aka Abby Mcdonald. If you're a fan of psychological thrillers and mysteries and you still haven't picked up Dangerous Girls and Dangerous Boys...uhh...I don't know what you're doing with yourself. Even if you aren't that into mysteries, start with Dangerous Girls. I promise you'll be hooked.
Let me start with how I fell so deeply into this Abigail Haas hole. Racquel from The Book Barbies was blabbing away about some book on twitter and raving about it's awesomeness, turns out it was Dangerous Girls. When I looked at my shelves for my next read I realized that I had an arc of it but had put it off for reasons unknown (that strange cover might have had something to do with it). So I decided to see what Racquel was going on about. I still remember her warning, "don't start this if you have anything due for school soon". Seriously, why don't I listen to these warnings?
Dangerous Girls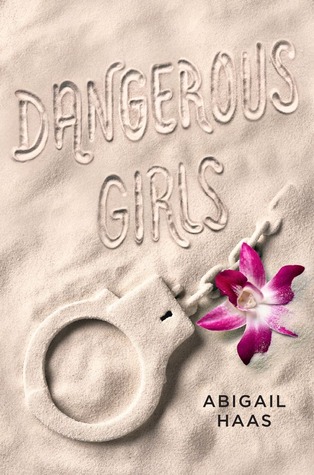 It's Spring Break of senior year. Anna, her boyfriend Tate, her best friend Elise, and a few other close friends are off to a debaucherous trip to Aruba that promises to be the time of their lives. But when Elise is found brutally murdered, Anna finds herself trapped in a country not her own, fighting against vile and contemptuous accusations.




As Anna sets out to find her friend's killer; she discovers hard truths about her friendships, the slippery nature of truth, and the ache of young love.




As she awaits the judge's decree, it becomes clear that everyone around her thinks she is not just guilty, but dangerous. When the truth comes out, it is more shocking than one could ever imagine...
The interesting thing about this book, among many, is that there are excerpts and police evidence and conversations throughout the novel. This makes the reader feel engaged in the investigation. I wanted to find out who the killer was and what was happening from page one. The very first page hooks you with a transcript of the 911 conversation from when the kids found Elise's body. It's something that makes you feel like YOU need to solve the murder.
The characters are also fascinating. Once again, I wanted to get into the minds of these teenagers and see their inner thoughts. A young adult thriller that makes me want to crack the minds of the characters? That's what I want to find more often. Not cliche characters, but characters with intrigue and maybe a little crazy.
The story is also told in flashbacks, so the reader gets to meet Elise before she's murdered. Elise is that reckless, careless girl that always ends up getting murdered. She kind of reminded me of Allison from Pretty little Liars (the show at least). In the flashback chapters she was always saying things that hinted toward her future. Things like, don't leave the door open, you never know who can walk in, and I felt like the horror movie viewer who sits there watching things play through, yelling at their screen for the main girl to turn around and see what was coming. But I love being in that position. It keeps me engaged with the story. If you are still doubtful about this book, please read it for the ending. The ride is totally worth it. And to this day I still can't bring myself to rate this book on Goodreads. That's how much it fucked with my mind, in a good way.
My favorite quotes:
"Wouldn't we all look guilty, if someone searched hard enough?"
"Any one of us could be made to look a monster, with selective readings of our history."
Dangerous Boys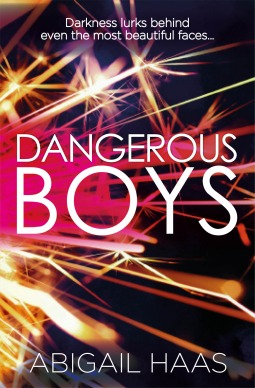 Three teens venture into the abandoned Monroe estate one night; hours later, only two emerge from the burning wreckage. Chloe drags one Reznick brother to safety, unconscious and bleeding; the other is left to burn, dead in the fire. But which brother survives? And is his death a tragic accident? Desperate self-defense? Or murder?




Chloe is the only one with the answers. As the fire rages, and police and parents demand the truth, she struggles to piece together the story of how they got there-a story of jealousy, twisted passion, and the darkness that lurks behind even the most beautiful of faces…
To me Dangerous Boys was even more psychological than Dangerous Girls. Dangerous Girls appeals to the thriller fan, while Dangerous Boys had a truly disturbing undertone. It's so disturbing, but in a good way? I feel like only people who have read this before will understand what I'm talking about. I don't want to give away ANYTHING about this story, but just know that the characters are probably some of the most messed up characters you'll ever encounter, but you won't be able to stop reading until the last page.
I don't think this has been picked up by an American pulisher yet (WHYYYYYY? SERIOUSLY WHAT IS WRONG WITH PEOPLE?) but I'm keeping my fingers crossed that it does because more people need to read this book. I've probably already discussed it with everyone I know that has read it. I NEED MORE PEOPLE TO DISCUSS WITH. So please go read this book. Actually, just writing this has made me want to reread it.