Happy New Year! It's a new year and with it Jacquelyn and I wanted to bring back our monthly book club. Last year we made it about halfway through the year and then it kind of fell apart, but this year it seems like fate. The night we were talking about maybe bringing it back was also the same night of the Bloomsbury Fall Preview, so as we were listening to the upcoming releases they started discussing The Fixer by Jennifer Lynn Barnes. I quickly went to twitter and said that I needed to read that book after they described it as Scandal meets Veronica Mars (because hello!), and more people were discussing how amazing it was, and then Jacquelyn said she hadn't read it yet, and BAM! We've got ourselves our January book of the month.
The Book: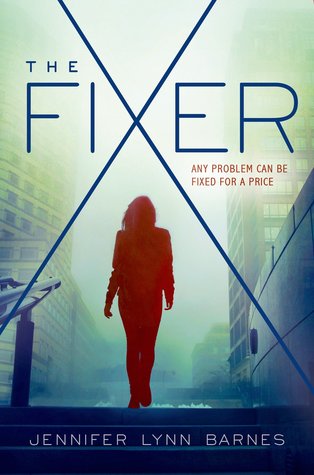 Goodreads Summary:
This thriller YA is Scandal meets Veronica Mars.
Sixteen-year-old Tess Kendrick has spent her entire life on her grandfather's ranch. But when her estranged sister Ivy uproots her to D.C., Tess is thrown into a world that revolves around politics and power. She also starts at Hardwicke Academy, the D.C. school for the children of the rich and powerful, where she unwittingly becomes a fixer for the high school set, fixing teens' problems the way her sister fixes their parents' problems.
And when a conspiracy surfaces that involves the family member of one of Tess's classmates, love triangles and unbelievable family secrets come to light and life gets even more interesting—and complicated—for Tess.
Perfect for fans of Pretty Little Liars and Heist Society, readers will be clamoring for this compelling teen drama with a political twist.
With the second book, The Long Game, coming out in June, we thought this would be the perfect time to get to reading The Fixer. So that's what we're going to be doing this month. Jacquelyn and I will be on twitter to discuss our thoughts, and then, at the end of the month we will be posting our wrap-up with our reviews and all our feels.
If you want to join us just comment below or let either of us know on twitter. We would love to discuss it with more people!