Welcome to Brenda Drake's
THIEF OF LIES
Character Tour! Each stop will feature a character profile from book one of the Library Jumpers Series (you can find my review
here
). There is a tour wide giveaway so be sure to check out all the characters for chances to win. You can find a list of the tour dates
here
. Today, we're getting to know Lei!
Age: Young Adult
Publisher: Entangled TEEN
Release Date: 01/05/2016
Number of Pages: 400
ASIN: B00YM6RD6M
Genre: Fantasy, Romance
ABOUT THIEF OF LIES (LIBRARY JUMPERS #1):


Gia Kearns would rather fight with boys than kiss them. That is, until Arik, a leather clad hottie in the Boston Athenaeum, suddenly disappears. While examining the book of world libraries he abandoned, Gia unwittingly speaks the key that sucks her and her friends into a photograph and transports them into a Paris library, where Arik and his Sentinels—magical knights charged with protecting humans from the creatures traveling across the gateway books—rescue them from a demonic hound. Jumping into some of the world's most beautiful libraries would be a dream come true for Gia, if she weren't busy resisting her heart or dodging an exiled wizard seeking revenge on both the Mystik and human worlds. Add a French flirt obsessed with Arik and a fling with a young wizard, and Gia must choose between her heart and her head, between Arik's world and her own, before both are destroyed. Goodreads

|

Amazon

|

Barnes & Noble
---
Thief of Lies Character Tour — Lei
Lei Chen
Age:
16
Sentinel Battle Globe:
Yellow (Lightning)
Description:
Blunt, cunning, and graceful.
Thief of Lies (Library Jumpers Series Book 1) quote:
"No worries, ducky. We keep the Mystiks from entering your world, and we take care of the naughty ones."
Lei was born in Shanghai, China. She was trained to use her katana sword by Master Máo, her parent faery. Not many have beaten her during the Sentinel Games, only Arik. Winning many academic and sport awards in the Asile Academy, she's rated thirteenth in the Sentinel history ranking. Arik is number eleven and Carrig is in the fifth position. She's fierce in battles and has a quirky fun side to her. She has a secret relationship with another Sentinel, but is very careful not to take it physical due to a prophecy. At first, she likes Gia but is concerned that Gia is dangerous because she hasn't been trained. Lei doesn't trust Gia after she makes a grave mistake during a battle and thinks Gia should stay on the sidelines. In book two, Lei will grow closer to Gia while they're in hiding. There will be great heartaches for Lei in the upcoming books.
Guardian of Secrets (Library Jumpers Series Book 2) teaser with Lei and Gia:
"Hullo, ducky, ready for class?" I jumped. "Lei! Stop sneaking up like that. You gave me a heart attack." She leaned against the locker beside me. "Sorry, it's in the DNA. It can't be suppressed." "You know," I said, slamming my locker closed. "You don't have to wear those glasses when you're not in class." "I like them. It's a fashion statement." She pushed them up her nose. The red frames were the right pop of color for her skin tone. Lei and I had many classes together, but Marine Biology was Lei's favorite. She had never seen an ocean before. "You'll forgive me later." She hooked her arm through mine, and we headed down the now emptying hall to our class. "You can ditch whatever disagreeable lunch Faith packed. I brought an extra lunch for you. Sinead made oatmeal and raisin cookies, and your favorite Fluffernutter sandwiches, which by the way still makes my stomach roll. Who would eat peanut butter and marshmallow on a sandwich?"
---
I hope you enjoyed meeting Lei. She was one of my favorite characters. Her strength and personality were just two of the many things I loved about her. Can't wait to read more in book two, especially after reading that she has some heartaches coming her way! I'm at the edge of my seat!
Thank you for stopping by and don't forget to enter the giveaways for a chance to win a $25 Amazon gift card with an eBook copy of THIEF OF LIES or a signed hardcover copy of FORGET TOMORROW by Pintip Dunn below.
About the author...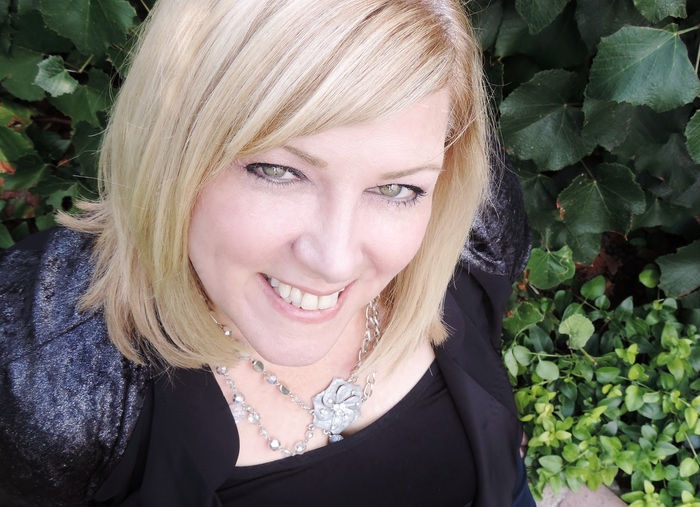 Brenda Drake
, the youngest of three children, grew up an Air Force brat and the continual new kid at school. Her fondest memories growing up is of her eccentric, Irish grandmother's animated tales, which gave her a strong love for storytelling. So it was only fitting that she would choose to write stories with a bend toward the fantastical. When Brenda's not writing or doing the social media thing, she's haunting libraries, bookstores, and coffee shops or reading someplace quiet and not at all exotic (much to her disappointment).
Website
|
Facebook
|
Twitter
|
Goodreads
Giveaways
a Rafflecopter giveaway
a Rafflecopter giveaway